One of the questions I get asked often when it comes to working with brands is what to charge. You don't want to price yourself too high and the brand runs away… but you also don't want to undercharge either.
What's a youtuber to do? When it comes to what to charge, I don't think there's one set rate and I definitely think there are things you need to know prior to giving a rate (for example, if a brand needs content within a week… you should definitely charge more since its a quick turnaround).
Today, I'm sharing some do's and don'ts when it comes to charging brands and determining your rate as a YouTuber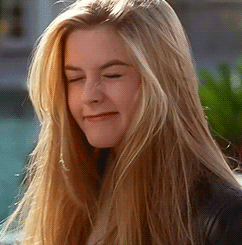 This page may include affiliate links, meaning at no extra cost to you, I might earn a small commission if you decide to purchase something.
1. Should you charge a brand based on your subscriber size?
Personally, I say No. You should set your rates based on your value and not your subscriber count
Why not?
Because setting your rate based purely on your audience count ignores the different values and returns you have. Just because you have the same number of subscribers as another YouTuber does not mean you will yield the same results.
Content creators provide very different returns for brands. Some creators have higher engagement than others, some are better at driving product sales, and others create high-quality content that can be repurposed and used by brands for their own marketing.
For example, I don't have a large engagement rate on my YouTube channel. However, I create content that's better at driving sales.
When I host an event, it generally sells out.  I drive affiliate clicks. When I launch a product, I get sales on the first day. If a brand is looking for visibility & awareness, I may not be the best based solely on my reach or engagement numbers. However, if they are trying to drive sales or receive high-quality content that they can repurpose then I'm better at that. My rates SHOULD be different.
2. Your subscriber size is not as important as you think
While I can't speak for every brand, I will say the ones I've worked with tend to care about more than your subscriber count.
They care about your engagement, they care about the quality of the content, they care about the creativity, they care about if your audience is their target market.
If you have an audience of 1000 and the majority of them are new mothers and a brand is trying to tap into the new mother audience… why wouldn't they want to work with you? Your audience is their target market.
If you create amazing beautiful content, why wouldn't a brand want to work with you? Especially if they can repurpose your content into their marketing campaign. When it comes to what to charge as a smaller YouTuber or blogger think about all the ways you can benefit that brand and not just the amount of followers you have.
3. There's a perk to being a smaller YouTuber
Generally, the smaller your account, the more intimate your connection is with your audience. As your influence grows, you're not able to maintain that level of intimacy due to the sheer size of your growing audience.
Brands are well aware of the power of micro-influences. I know content creators with less than 1000 subscribers who have had paid sponsorships.
Your audience size is not the only thing that matters.
If you're interested in working with brands as a YouTuber, I create a mega bundle full of scripts I use to pitch to brands and secure thousands of dollars in brand sponsorships! Additionally, this bundle includes a media kit template, modules to help you negotiate, what to charge, and MORE! Learn more about my Work with brands bundle here
.
In my next blog post, I'm sharing How to price yourself when working with brands
---